Dsoon trail camera T2(H8201) review
Dec 20, 2021 by Kirk Matthews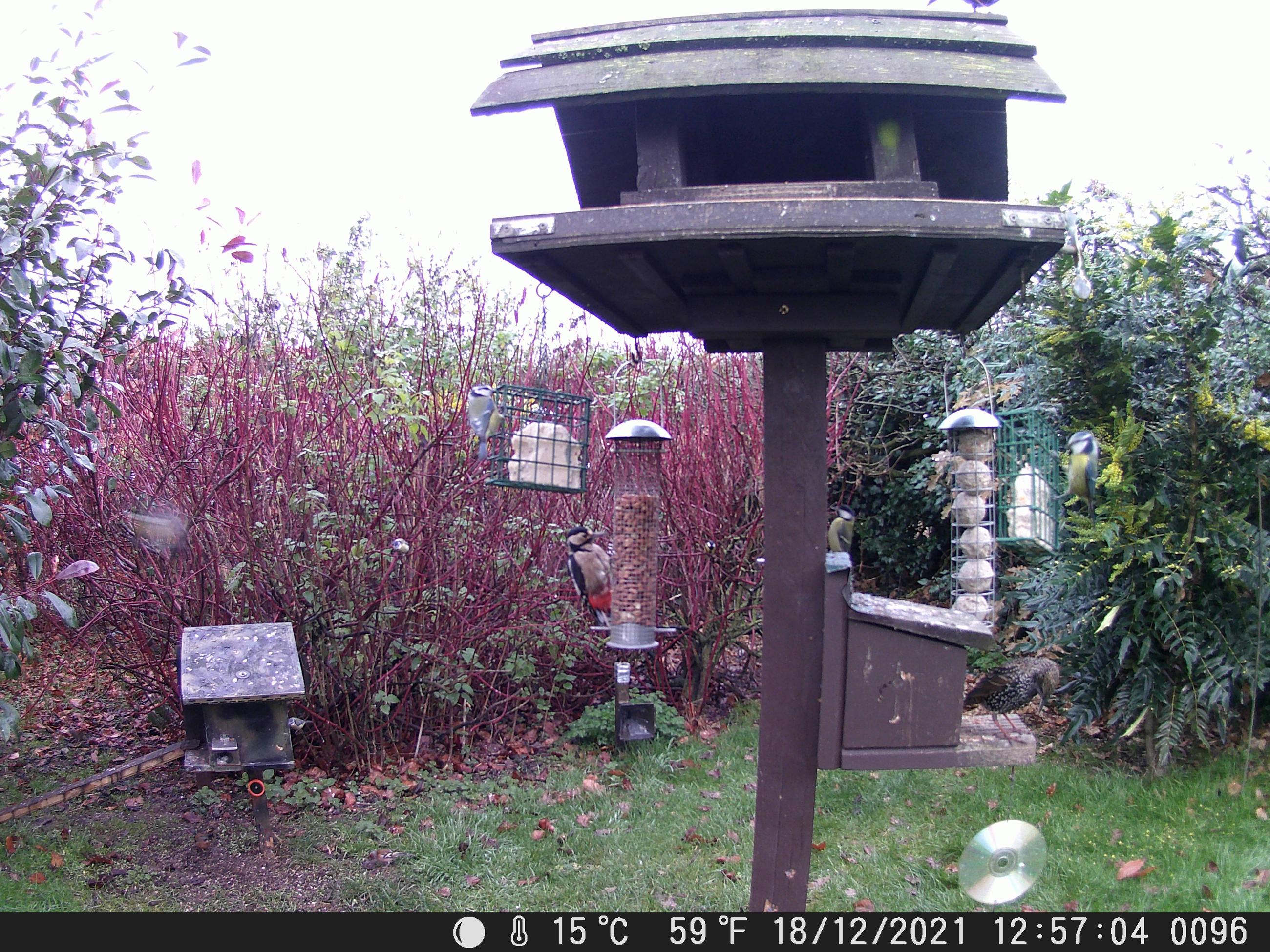 Apart from a few comments on Trustpilot, I don't usually bother with reviews, however, after seeing this camera on YouTube on AM Bushcraft and Hunting I was intrigued by the two lens system, so got one.
Over the last 5 or 6 years I have just used a cheap Amazon trail camera in my garden to tell me what time during the day or night the rats are coming in to cause damage to my plants and scavenge under the bird feeders.
It is a camera made by Vic T-sing. I'd never heard of them before and haven't since.
Over those few years of use I've always been disappointed by the amount of blank videos, where the camera hasn't been fast enough to capture whatever has set it off. In the last year or do, I have tried a lot of cameras from different sources and different manufacturers, all claiming to have a super fast trigger speed. They all went back, as run side by side with my original camera, they were no better trigger speed wise despite the claims.
They were a better quality, as the latest cameras run with a much better spec for photos and videos.
The best camera I had found to date was a Browning Recon Force ELITE HP4 with a 0.1 trigger speed and videos in 4K. A super spec camera and results have been amazing, but, at £170, a bit on the pricey side.
Now, along comes Dsoon with a dual wide angle lens camera system, one dedicated to night and one for day.
Covert black ir leds, 4K video , 0.2 trigger speed and much, much more, at less than half the price of the Browning.
Is it half the camera?. Absolutley not. I have been so impressed with this unit I thought I would post some of the images I have taken so far. Nothing David Bailey, just with the camera set up on my bird feeder.
The wide angle lens means I can get the camera in a lot closer and not miss anything on the periphery. I have to set my other cameras up 3m behind the Dsoon to get the same field of view!
All three of my cameras have the side sensors but the Dsoon captures two images at least before the other two cameras, because of the wide angle lens. When the other two struggle for light and go very, very grainy, the night lens kicks in on the Dsoon and I get a pin sharp image in black and white instead and then, when in total darkness, the IR kicks in and provides a crystal clear image with superb contrast, definition and a much better depth of field than the Browning.
Having spent a lot of wasted time with all the other cameras I have tried over the last 12 months or so, I can honestly say these will be my go to cameras for the future. These perform brilliantly now and will only get better in the future. Why pay over double for something that isn't twice as good? They come with a free SD card, the usual mounting bracket and strap. It claims a superb 30 ir range, IP66 waterproof rsting, time lapse, timer and a 2.4" HD screen.
I'll leave a link to the site where I got mine from and a few links to the pics I mentioned above,
I'm going to do some videos next so will post those when they are ready.
I hope this may have been to use to someone to save them the months of time wasting I went through.
Cheers, Kirk