Wifi Trail Camera APP Guide For Your Coming Hunting Trips
Apr 27, 2021 by dsoonhunt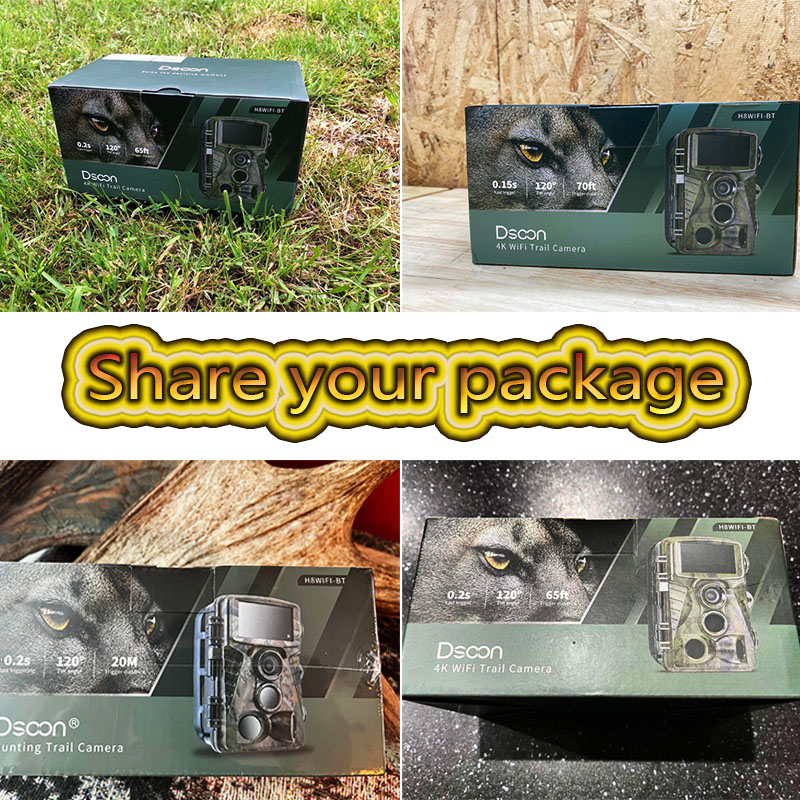 Dsoon engineer team upgraded the app of its wifi trail camera in recent days, which is named "Dsoon"
How to connect it with your phone? Here is a guide video:

What's more, many customers and friends
Failed to find trail camera pro on the wifi list, what can I do?
1> Wait for 20~40s to wait for the wifi list to find our trail camera pro spot
2>Restart the WiFi switch
3> Restart the camera

If it still fails to find wifi spot on the device, then reset your camera.
Need I pay the monthly fee?
1. You must be within the camera's wifi router range (80 feet) to view photos & videos on your phone via the app (ios & android).
2. No sim card or data plans are required at zero monthly cost
3. The game camera has its own wi-fi router, you don't need a wi-fi router. It cannot connect to any external wi-fi network (eg: your home's wi-fi network).
Forget the wifi code, how to solve this issue?
1> Turn the switch to the TEST mode
2> Press the MENU button and the up/down button to select the WIFI Password option.
3> Press the OK button to view the current password.
You can restore the default settings and original password set by the factory.
Will the trail camera automatically disconnects the WiFi?
It would be after the device stops working for over 3 minutes. Then you need to reconnect the wifi spot.
Contact Dsoon Team at ease if any other support needed.