Night vision binoculars N1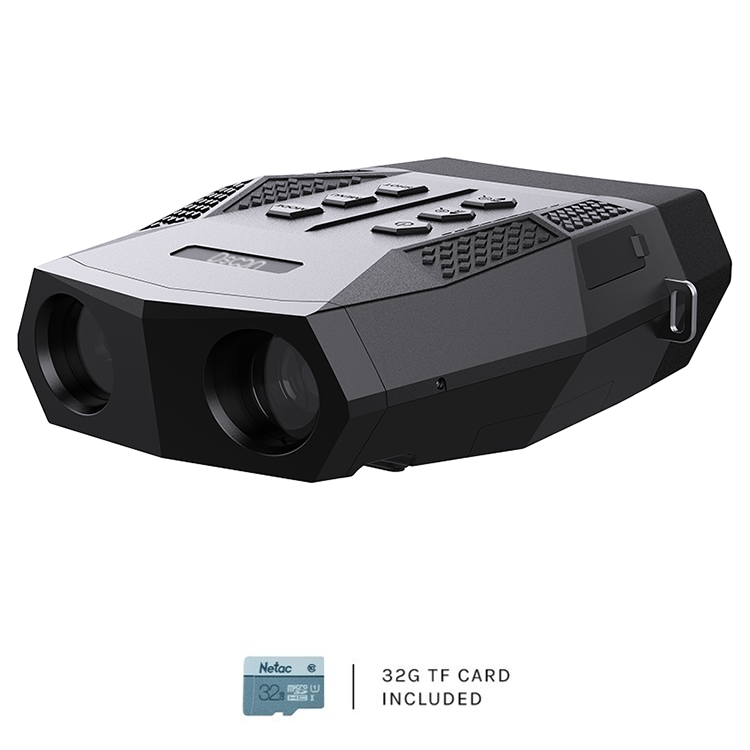 Night vision binoculars N1

Starlight level SENSOR can observe from a distance without turning on infrared light under low light conditions
7 Gear Adjustable IR — Day and Night Goggles
Press the "IR UP" button to increase the brightness up to the result you would prefer; press "IR Down" to decrease the brightness. The higher the infrared light gear is adjusted, the farther and clearer the observation is.
2.5" Ultra HD TFT
Dsoon night vision binoculars NV5000 features a 2.5-inch TFT 2K HD screen (converted to 5" by the convex lens) and the 6X optical magnifying to reach 1312 FEET views. 850NM Infrared Illuminator takes images 2048x1536pixel and [email protected] video in total dark.
Multi-Button Simple Operation
12 languages optional, supporting date and time setting and date stamp imprint,

2 in 1 charging method
It can be used for at least 6 hours when the night vision infrared function is turned on, and at least 20 hours when the infrared function is turned off during the day.
Enclosed with a 32G memory card and USB cable, the binocular night vision goggles can record images & videos with high pixels. Connect to computer and transmit the files through USB cable, to keep precious images/videos to avoid any loss.
Packing list: 1 x Night Vision Binoculars, 1 x Case, 1 x Neck Strap, 1 x 32GB SD CARD, 1 x Data Cable, 1 x User Manual, 1 x Cleaning Cloth