Night vision binoculars N2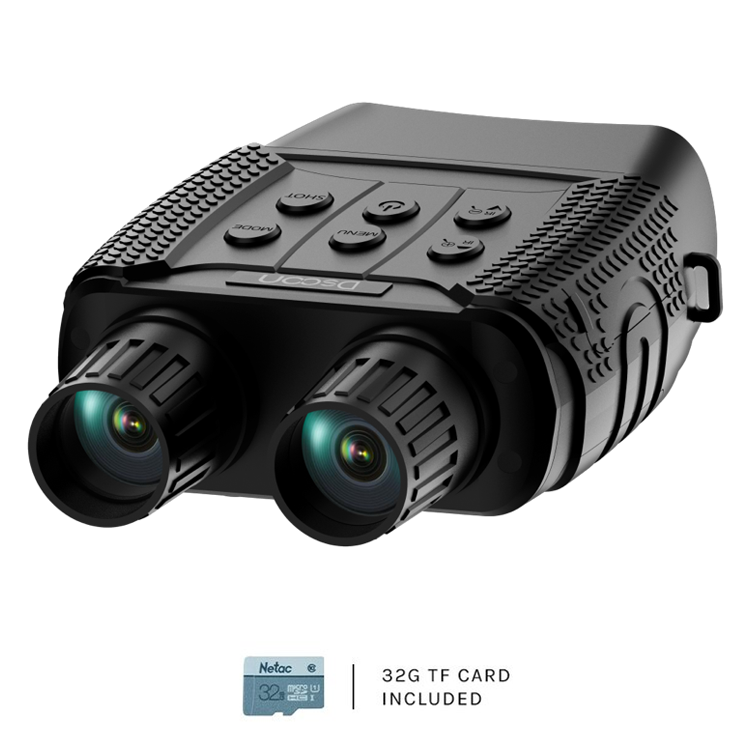 Night vision binoculars N2
2.31'' Built-in TFT LCD screen, magnified by a convex lens to a 3-inch observation screen, allowing you to get a wider field of vision, more comfortable for the eyes during monitoring, and easy for users with glasses to watch.
Smooth One-click Zoom In & Out
That's easy to control! Unlike other complicated products, you can zoom in or out smoothly to get 4X Digital pixel by long pressing IR+ or IR-, allowing you to monitor and photograph wild animals more clearly than ever!
Manual Focus by Rotating the Wheel
This Infrared Binoculars works like our eyes. Rotate to left to focus on farther target, and to the right to focus on closer targets. You've got it all under control!
Excellent Non-slip Design
The thoughtful non-slip design allows you have no worry about dropping the night vision goggles at night accidently. Help you hold the night vision device tightly for any operation. With IP56 water resistance feature, waterproof Night Vision Binoculars works well even in the rainy day
.
Simple Switching Between Modes
No need for complicated operations, a simple button allows you to easily switch between taking HD photos, recording and playing 960P videos. Use your favorite mode to record amazing moments anytime, anywhere!
Share Your Wonderful Moment
It's never been easier to use USB or TF card to transfer crisp photos & videos to any electronic device and instantly download them to share with your friends
.