Helmet Night Vision Binoculars NV8000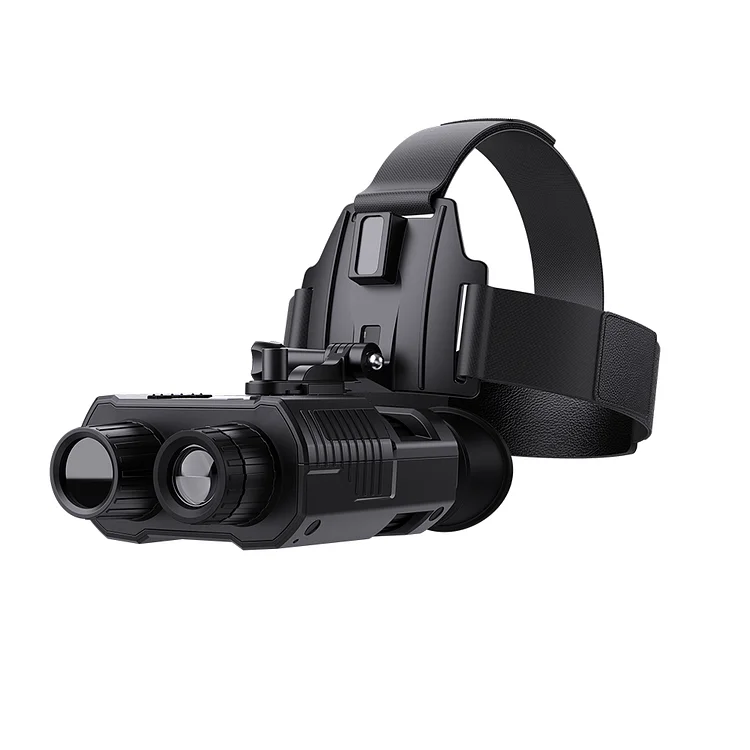 Helmet Night Vision Binoculars NV8000
4x digital zoom and a Wide Field of View (FOV) of 10° are critical for far/close-quarters use. 850nm IR LEDs are designed to illuminate everything nearby.
Dsoon waterproof 850NM night vision binoculars have waterproofing, dust, and fog-resistant built into their design to ensure reliable performance in rain, sleet, snow, and any weather. Great for prolonged use in any outdoor environment.
High-definition images with 2048x1536 pixels, [email protected] 30FPS video.
Built-in rechargeable battery, a wider field of view, a high capacity 3000mAh rechargeable battery, powerful Low Glow 850nm LEDs, and a higher resolution screen.
Accessories Kit & Back-Up
1 x Helmet Night Vision Binoculars, 1 x Case, 1 x Head Strap, 1 x 32GB SD Card, 1 xUSB Cable,
1 x User Manual, 1 x Cleaning Cloth