Mini Night Vision Binoculars NV2180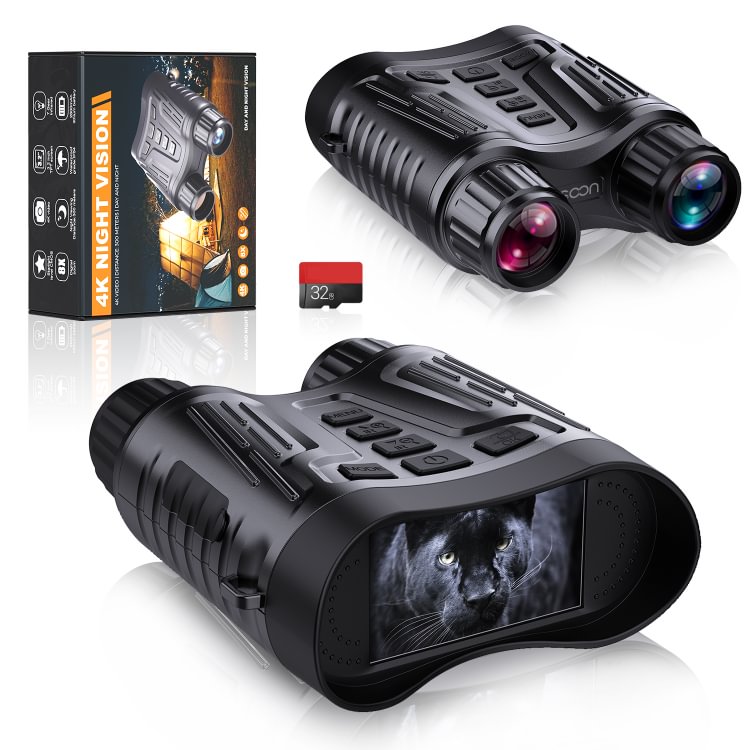 Mini Night Vision Binoculars NV2180
Built with a 2600maH battery,36MP photo taking and 4K recording functions, video playback, 7-level infrared adjustment, and 8x digital zoom.
The night scene will turn into a black-and-white movie, and the invisible infrared beam will be used for more concealed monitoring, whose distance can reach 984ft. All the scenery presented in front of you is the most realistic color, and the visual distance can reach infinity.
Zoom in or out smoothly to get 8X Digital pixel by long pressing IR+ or IR-, allowing you to monitor and photograph wild animals more clearly than ever!