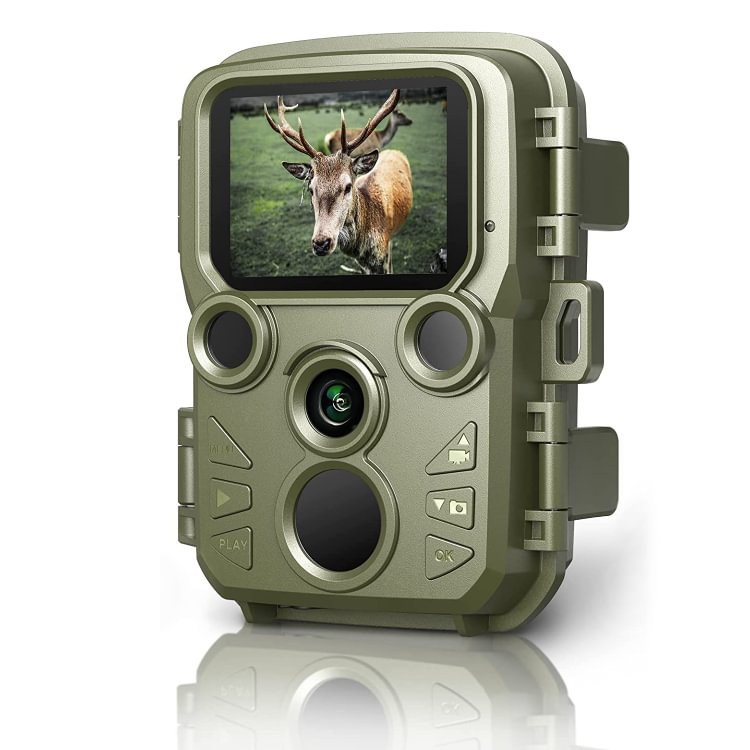 Note: This product is out of the US warehouse now and the new batch is on the way. During this period, your parcel will be sent from our China factory, which would take 7~15 days to reach your side.

To thanks for your support to Dsoon, we will send you an SD card as a gift if we ship out this parcel from our China factory.


Incredibly Fast 0.3 Second
Trigger Speed
Measuring just 3.9 x 2.9 x 1.3 inches, weighs only 4.5 ounces
Record for
8 Months


in the rain

IP66 is waterproof and dust-proof to protect against consistent rainfall, snow, and heavy dust. Standby time up to 8 months, supports 32GB SD card. Made durability in extreme environments!
Accessories Kit & Back-Up
1x Trail Camera; 1x User Manual; 1x USB Cable; 1* Mounting Strip