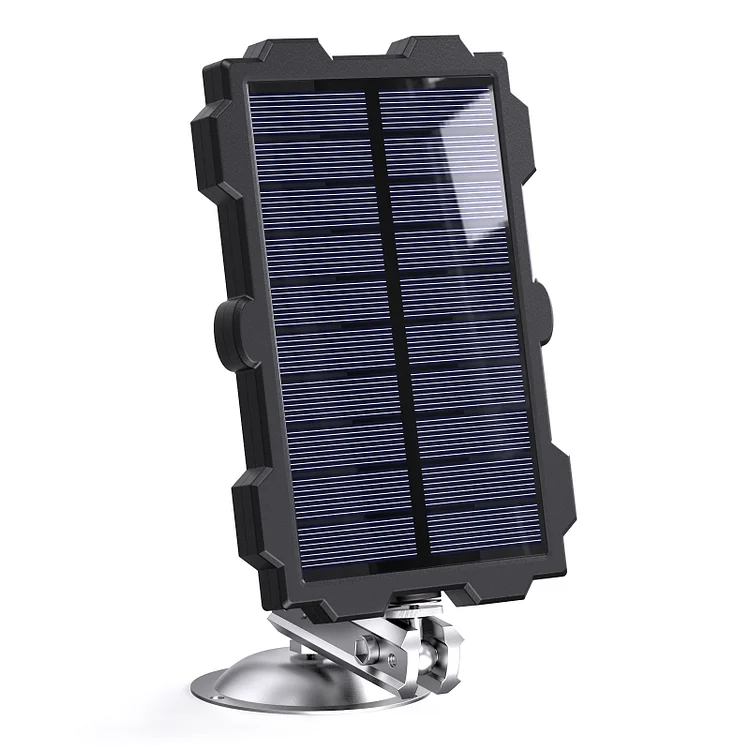 Note: Stocks are only available for the US area for the time being.

A perfect solution for everyone, from a single camera garden user to someone using several units on shooting/hunting permissions, to save keep having to go out and regularly change batteries.

It comes with a bracket and Allen key for adjustment, also two cables, one for charging via USB and the other for connecting the panel to a trail/wildlife camera.



The solar panel with a built-in 1700 mAh rechargeable lithium battery(DV 6V 1.5A) stores the renewable power from the sun, which also can be charged via the included USB cable.

It is made of 100% premium quality plastic. The metal cable that comes with the product is insulated to reduce the chances of the conduction of electrical currents and electrocution during use.
IP56 Waterproof Fit for every weather condition.


It is tailored to fit all regular/wifi/cellular trail cameras as well as wireless cameras. Since 40 inches of insulated metal cable is long, you can use the solar panel even if it's fixed at a distance. The package includes a Solar panel, fixed bracket, mounting strap, DC output cable, and DC charging cable.

It's not always possible to have access to direct sunlight, but that doesn't come in the way of this Dsoon solar panel's charge and service. The amorphous solar panel ensures that the device works well and serves its purpose even without direct sunlight.