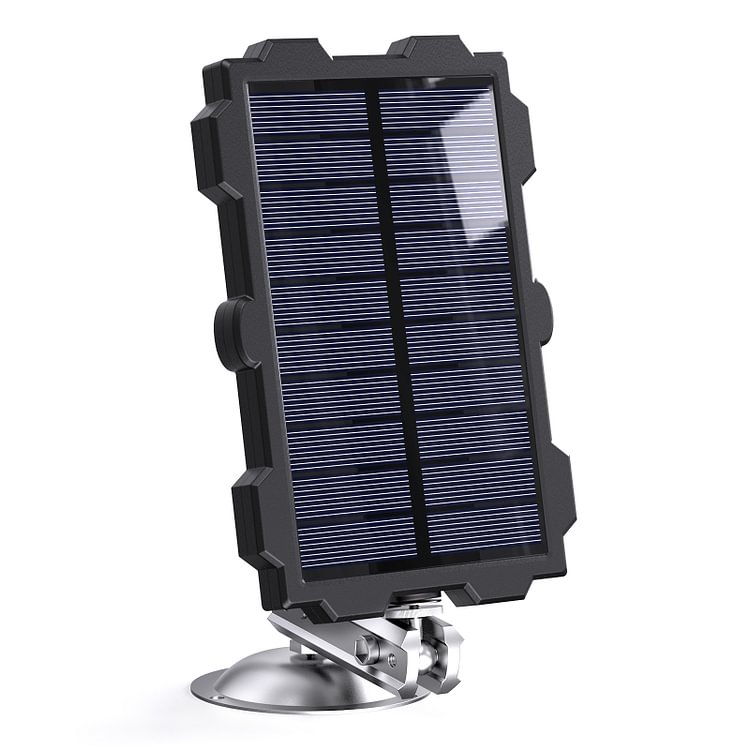 This solar panel comes with a 1500mAh built-in battery, which can be charged via the included USB cable or by soaking up sunlight.
The built-in battery of the solar panel can power the trail camera directly. There is no need to replace the alkaline battery.
A perfect solution for everyone, from a single camera garden user to someone using several units on shooting/hunting permissions, to save keep having to go out and regularly change batteries.
It comes with a bracket and Allen key for adjustment, also two cables, one for charging via USB and the other for connecting the panel to a trail/wildlife camera.
DV 6V 1.5A 1500 mAh
Rechargeable Lithium Battery
Solar Battery Charger Kit
IP56 Waterproof
Suitable for Cellular/WiFi/Regular Game Camera